Writing
No more tasks until September, however, if you do decide to complete some writing, send it to me at the email below and I'll check it every now and again through the holiday.
Please email writing tasks to me at Year6@becket.n-somerset.sch.uk.
Task due on Friday 17th July 2020. First draft due on 14th July 2020
We are writing biographies in class this week. The task is to choose a person that you admire, or would like to learn more about and then write a biography. It should be:
- Chronological
- Written in third person
- Formal in style
- Divided into paragraphs, each linked to an important stage in your person's life, with an opening sentence and then developed logically.
- Every time I write features
You should illustrate your biography with a sketch of the person that you have written about. This should be realistic and life like. Complete several drafts until you have a final draft.
This is a previous task which was due in on Tuesday 22nd June 2020
Look again at the video below to think about how to accurately punctuate speech and how to integrate really strong vocabulary choices into your writing. I'd like a story (at least a page) based on the following image by Nele-Diel, with plenty of speech included. There are two videos below with key learning for this task.
This video demonstrates how to include rich vocabulary in your writing and describes how to accurately punctuate your speech and how to use the 'said' part of the speech to take on the storyline.
This video looks specifically at how to use the technique of flashback to create an opportunity for speech in this story which appears to only have a single character.
This task is due in on Tuesday 16th June 2020
This time I'm looking at a clever link between the start and end of your story: for example, the story could start with someone peeling an orange - at the end of the story they could be eating the orange as they explain what just happened to another character. No oranges - think of your own idea.
The video below explain three particular areas I'd like you to focus on:
Punctuating speech accurately
Taking the story on through the speech
Fabulous use of vocabulary
I'd expect at least a page of writing, with speech as well as description.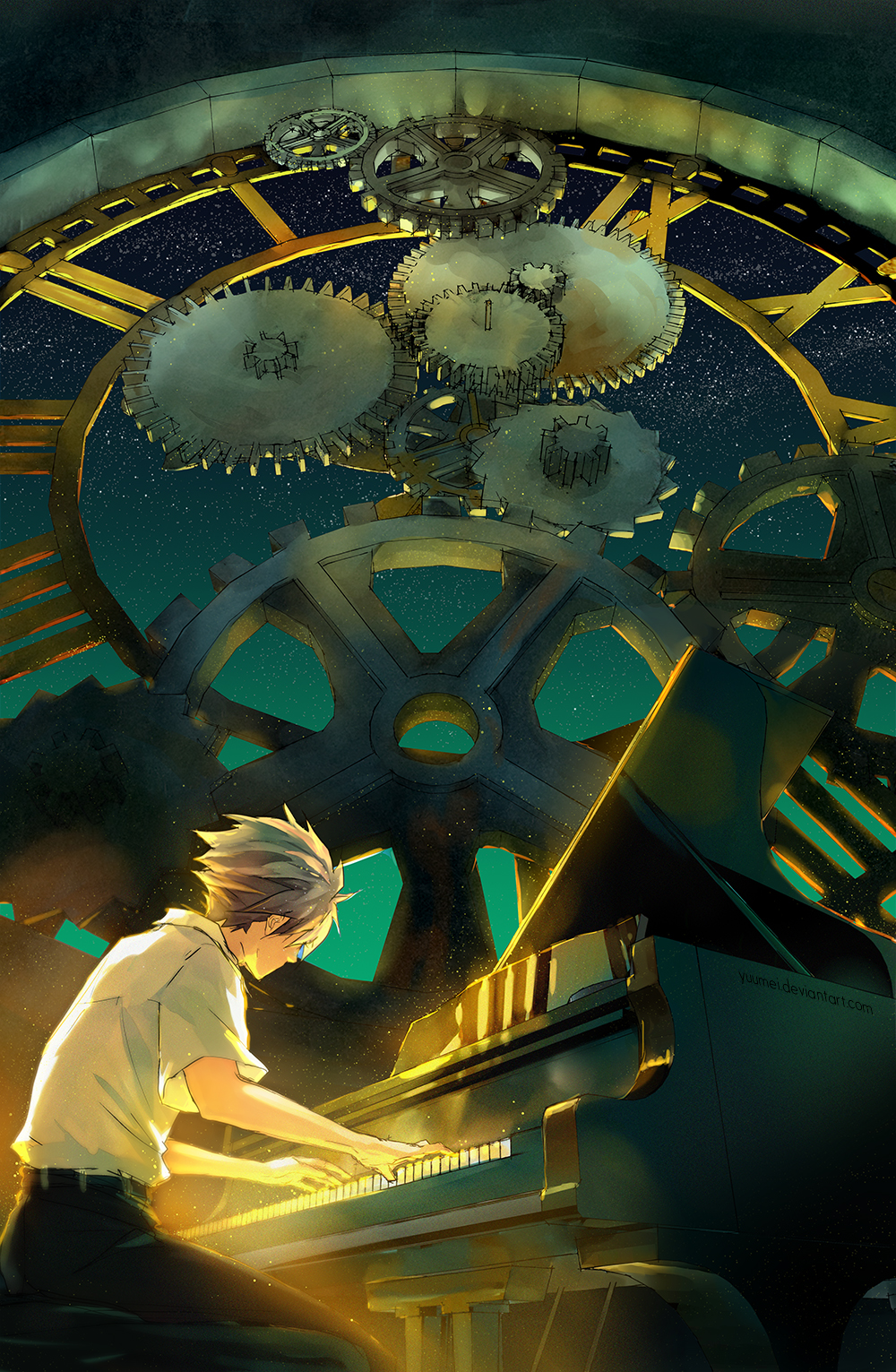 Henry's head was spinning! He no longer seemed to be in control of what he played... and the keys moved faster and faster.
This task is due in on Tuesday 9th June 2020
Back to punctuating speech. Bear in mind what I've said before. The letter after speech should be lowercase unless it is a name. Don't forget the comma.
The learning.
As he looked at the hole in the wall, Jane knew that this was their chance to escape. Looking quickly around at the shadows, she whispered quietly, "Quick, jump up here."
"They'll see us," hissed Vera, urgently, her eyes darting around.
Focus on the area around the speech - I've underlined it in the sentence below. This is the area where I keep seeing mistakes:
"They'll see us," hissed Vera, urgently, her eyes darting around.
The story writing task. Write the following story, with as much speech as possible.
Billy and Eleanor had been friends since Year 3. They had always been curious. One sunny afternoon, they were walking down Totnes Close when they saw an unusual wooden door in the brick wall. The metal handle was shaped like a dragon's mouth. Billy was reluctant, but Eleanor immediately stepped forward, and turned the handle. Gently, the door creaked open. Inside, there was a huge, dark hall.
On an enormous table, someone had set out a great feast with slices of chicken, bowls of salad, jars of fruit and plates of sweet puddings. Hundreds of tiny people were serving steaming pies, fresh strawberries like gleaming embers and glasses full of creamy drinks. They were dressed in rainbow coloured clothes with scarlet cloaks, pointed mustard yellow shoes and crimson caps.
In the middle of the table was a glittering dragon carved out of ice and in its beak there was a folded piece of paper.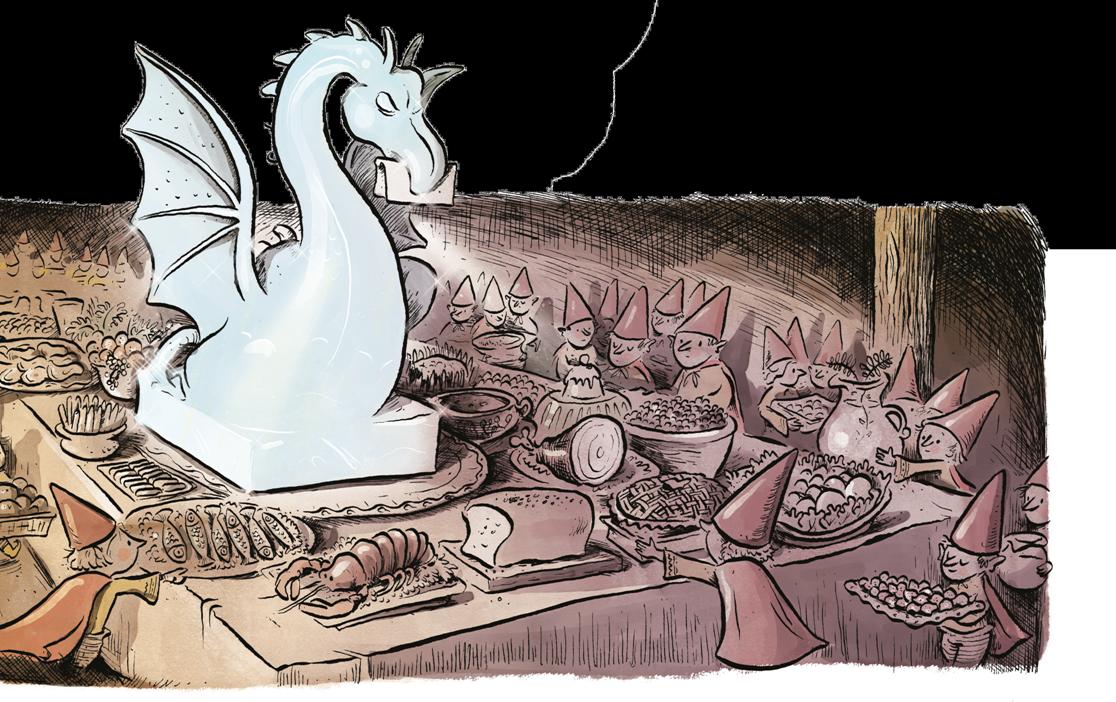 Eleanor turned to Billy. Now you continue the story...
Thank you to Teachwire.net and the wonderful Pie Corbett for this story idea which I've adapted.
This task was due in on Friday 5th June 2020
Read the text below and the texts about animals on the Science pages. I'd like you to answer the following questions for me in detail. If you just write a one word answer, I will ask you to expand on your thoughts.
Question 1: What do we believe that insects can see?
Question 2: Why do you think we are not entirely sure what they can see?
Question 3: How does an insect's eyesight differ from ours?
Question 4: Do a little research. I'd like to know how butterflies are different to dogs. I'd like you to include information about the different stages of the lifecycles of each, how long they may live and where the may be found. When you write your answers, think to yourself - does this make sense?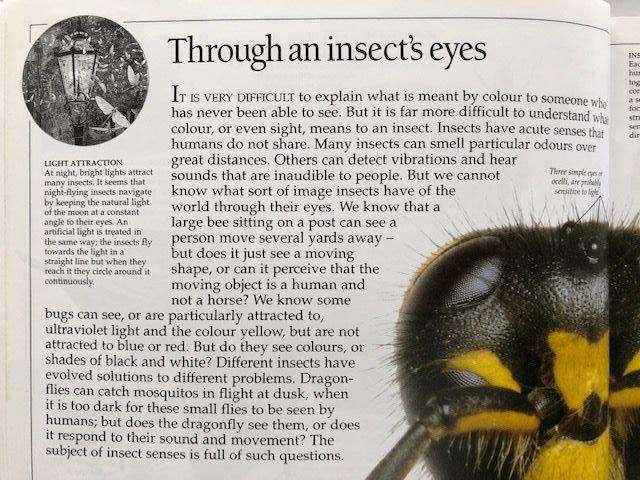 This task was due in on Tuesday 2nd June 2020
As the term moves on, we are going to do a lot of Non-Chronological Report and Explanation writing. This week, I want to focus one more time on writing a narrative (a story with speech). I particularly want to focus on punctuating speech because many of the examples that people sent me last term had great ideas, amazing vocabulary, but incorrectly punctuated speech. So, start by visiting How to: Punctuate speech to remind yourself of where the commas and capital letters go.
Work out what's wrong with these sentences. Copy them, edit them so that they are correct and send them to me at Year6@becket.n-somerset.sch.uk:
(1) "That's amazing," Shouted Geoff.
(2) Harry looked at the girl in disbelief. He shrugged his shoulders and replied "no, I don't think that jumping into a bowl of custard is a good idea."
(3) "why would you do that." Shouted Boris!
(4) Now continue this story and include at least four lines of speech. Make sure that you include the line breaks (look at the How to: Punctuate speech again if you can't remember what this means).
Hal ran, breathlessly along the beach. He had to reach the.... His thoughts trailed off. What was it he needed to reach? It kept slipping just beyond his memory. He looked around again, it was still there.
Suddenly there was a piercing scream.