World War II: Norman's story
Norman Davis was my father's father. He grew up in Avonmouth where his father owned a haulage company. Norman joined Bristol Constabulary as a Police Constable just before the War started in April 1939 at the age of 19. Because he was in the police, he was not called into the army until 1943, shortly after he had married my grandmother, Grace.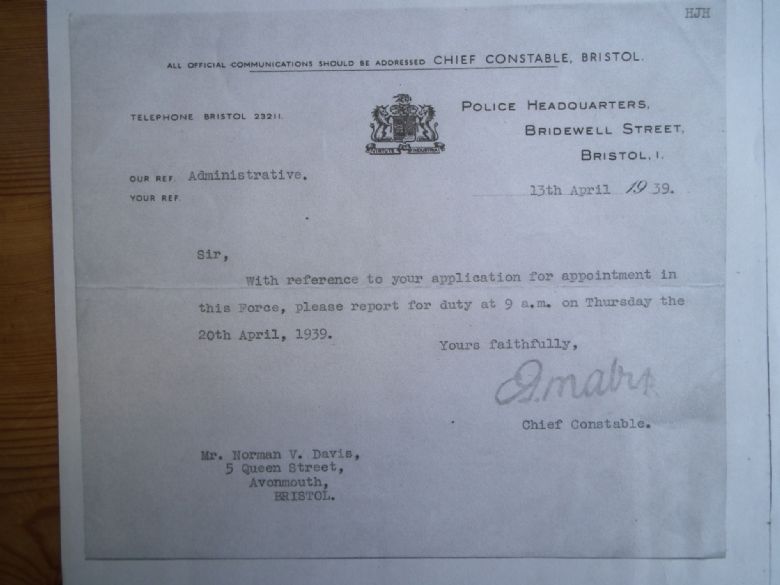 In 1943, as Britain prepared to invade France on D-Day, many people were called up into the army and then underwent several months of training for the assault (without being told what they were doing so that the German leadership did not get advance warning). My grandfather was drafted into the Royal Artillery and his regiment was responsible for getting many of the heavy guns ashore. They spent lots of time practising on beaches in Scotland (which I'm guessing was not very warm).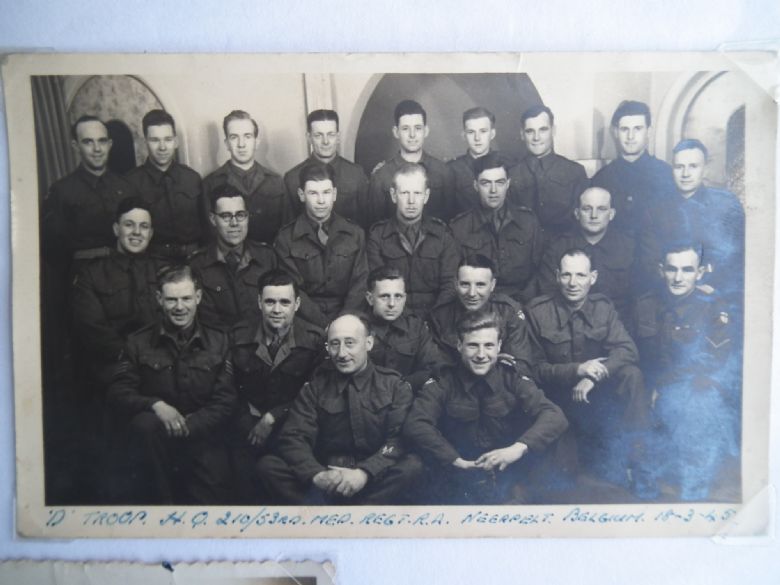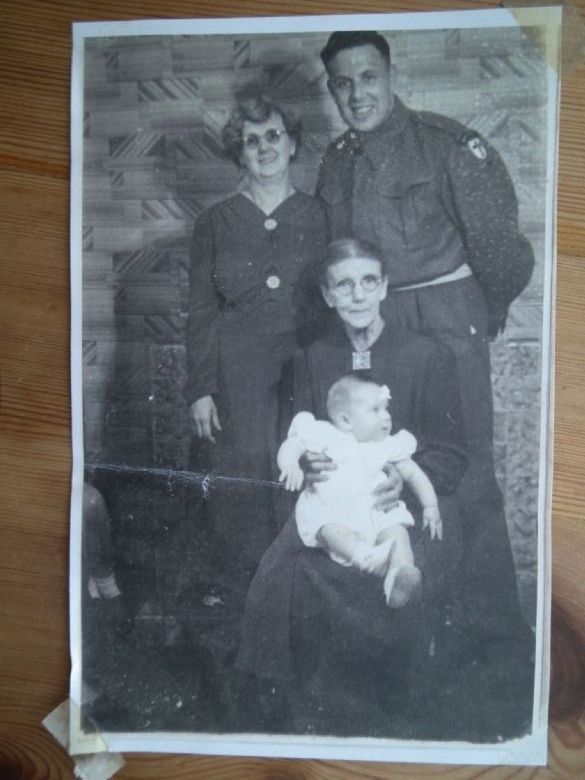 In this picture, Norman is in the 2nd row, far left.
My grandfather was part of Operation Overlord (D-Day). Like many of his generation, he did not speak about what he had seen. Once shortly before he died, we were talking about world events and he said to me, "Believe me, you don't ever want to be in a war."
His regiment entered France and were amongst the first troops to enter Belgium. Whilst there, he appears to have made friendships amongst the local population; when he died, I found a number of photographs with people and signed messages on the reverse.