School Dress Code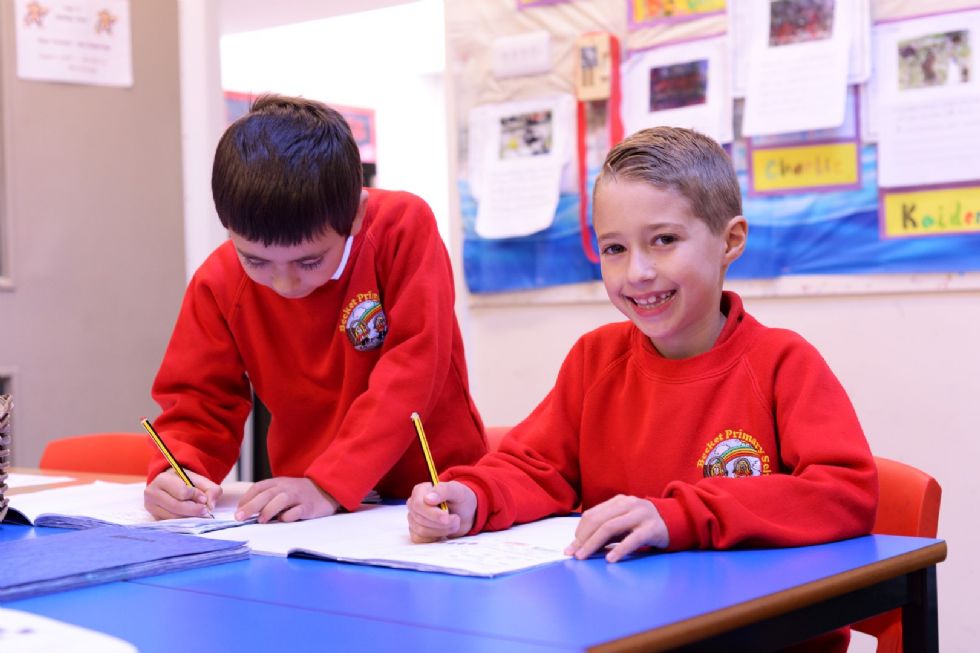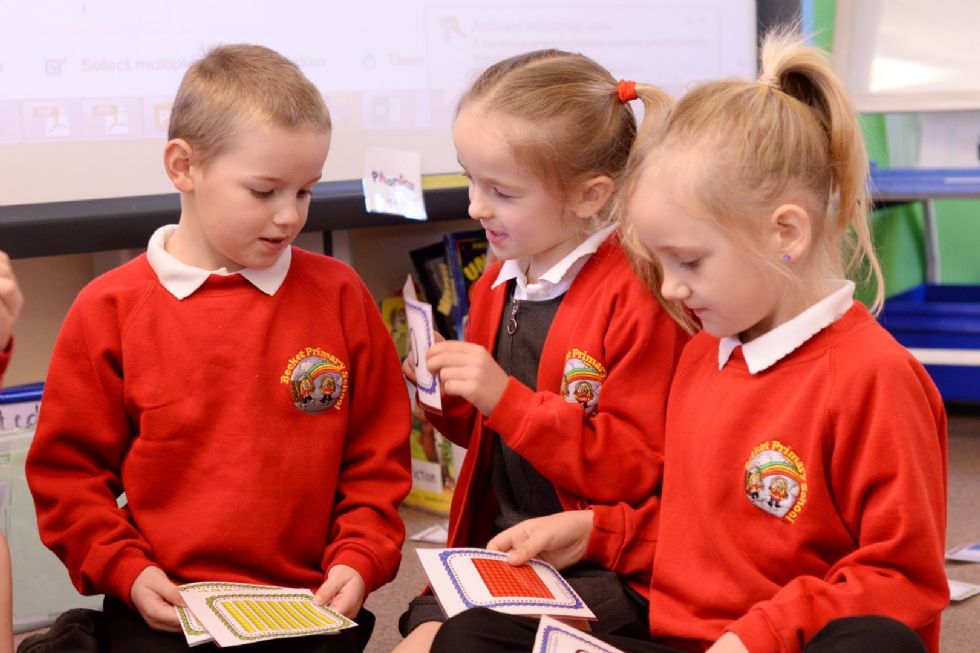 At Becket Primary School we want all children to follow the school dress code when attending school, or when participating in school-organised events outside normal school hours. We expect children to take pride in their personal appearance and understand the importance of being dressed appropriately for different tasks or events.
Aims and objectives
Our dress code is based on the belief that:
It promotes a sense of pride in our school
It helps to create a sense of community and belonging towards the school
It identifies the children with the school
It supports our commitment to inclusion
It prevents children from wearing 'fashion clothes' that could be distracting in class
It is practical, smart and designed with health and safety in mind
It is considered good value for money by most parents
Jewellery, Watches, Hair Ornaments, Make-up and Nail Varnish
For health and safety reasons we do not allow children to wear jewellery. The exceptions to this rule are ear-ring studs in pierced ears. Children are required to remove any items during PE lessons to prevent them from causing injury.
Please note: School staff are not permitted to remove earrings.
Wrist watches or Fitness trackers may be worn but only for the purpose of telling the time. 'Smart' watches linked to mobile phones or with a camera function are not permitted for safeguarding reasons
Long hair should be tied back to minimise the risk of exposure to head lice and ensure it is not caught in equipment.
Clothing
We expect children to be dressed appropriately for the weather and to ensure that they are ready to learn
Main clothing options – Our school colours are red and charcoal grey/black
Grey/black shorts, skirts or trousers
Red and white checked dress
Red or White blouse or polo shirt
Red sweatshirt*, fleece* or cardigan*, without a hood, either plain or with the Becket logo
Plain white/black or grey short or knee length socks (not over the knee).
Black or Grey tights
Black or dark shoes which should be flat and well enclosed for safety. If boots are worn they must be short to enable children to sit comfortably on the floor.
Clothing with the school logo can be bought from NK Sports https://www.nkgroupuk.com/
P.E. Kit
Children need a change of clothes and footwear for P.E (for health and hygiene reasons) and a draw-string bag in which to keep the kit at school. All clothing MUST be named. Children can become upset as a result of lost clothing, please help us by naming everything.
black shorts, jogging bottoms or leggings
plain white T-shirt or polo shirt
pair of plimsolls/daps – velcro fastenings are essential for younger children
Older children (KS2) can wear trainers as these provide better support
A change of socks is desirable
PE is a compulsory part of the National Curriculum and, if no PE kit is in school, children will either be offered alternative PE kit from our school stock or they will be able to take part in their uniform, providing it is safe and hygienic to do so. However, we will send a PE kit reminder letter home and will contact parents should this not improve.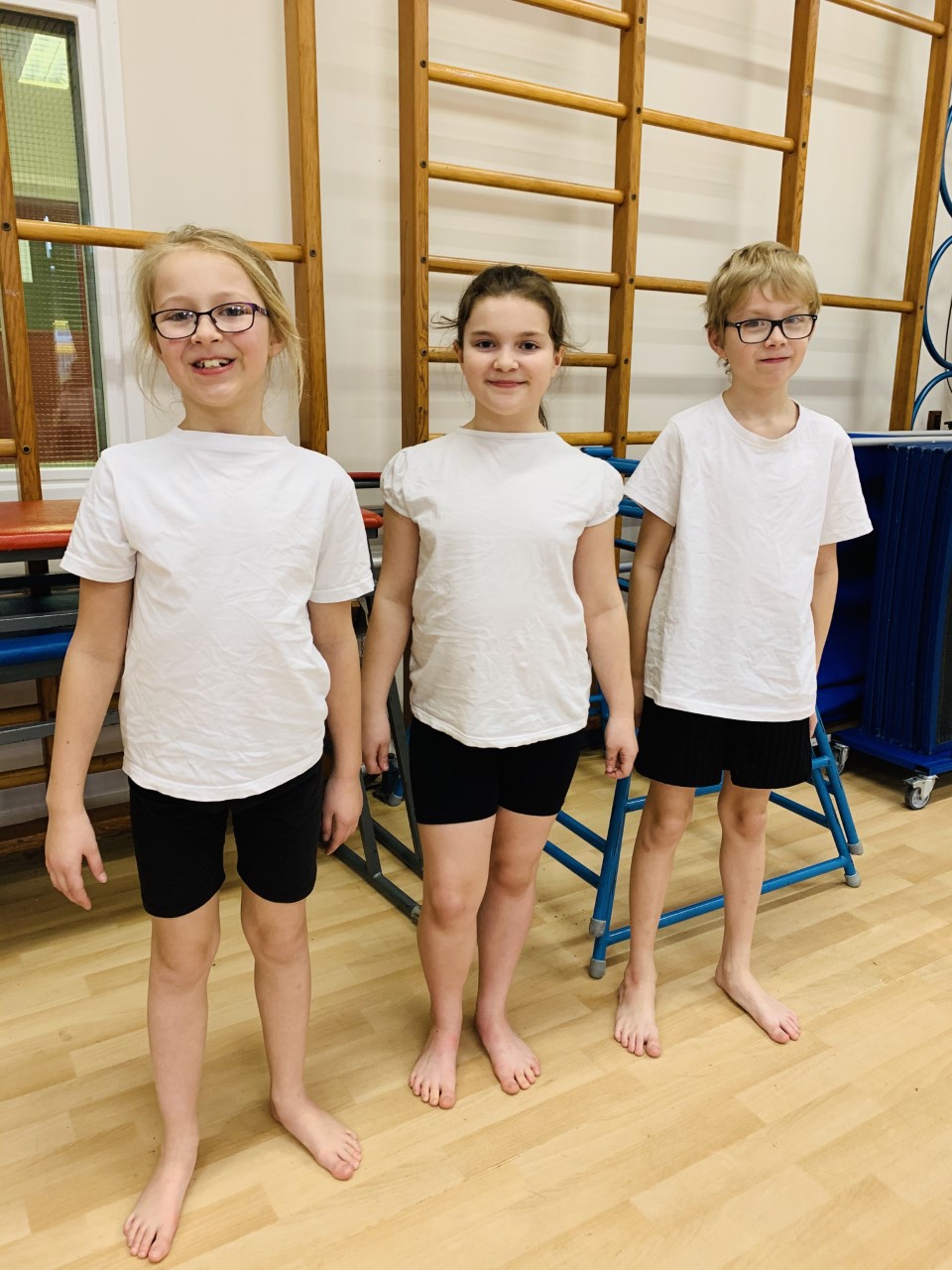 Purchasing School Uniform
Our uniform can be purchased both online & in-store from our official uniform supplier, NKSports in Worle. Uniform is not available from the school directly. NKSports provide a uniform service that allows parents to try on garments to ensure the sizing is correct and you can purchase immediately.
If you prefer to order online visit www.nksports.co.uk Items can be purchased and picked up from store at no charge. Items can be delivered to your home for a small delivery charge.