Reading
**SPECIAL ANNOUNCEMENT!**
Tom Moorhouse, a famous author, has answered your questions! Please watch the video below to hear his responses. Thank you to the children and families from Year 3 and Year 4 and the key worker group who sent in their questions for Tom. We hope this inspires you to pick up a pencil and start writing your very own book!
UPDATE: Please click on the Share a story link to find our story time videos and FREE readings of Harry Potter and the Philospoher's Stone.
Hello Everyone!
Welcome to the reading section of our website. As I'm sure many of you know, I LOVE books, so the biggest advice I would give you is simply to read, read, read and read some more! Any reading counts…comics, newspapers, books, magazines all count as reading. If you have loved ones that you can't see at the moment then perhaps you could arrange a time to read them a story over the phone or on a video call as stories can make a dull day become magical as you set off on an adventure with the characters in your book.
I'm sure your teachers talk to you often about the importance of sharing what you have read as this can really help you to understand what is happening in a story, especially if you are practising your reading skills or like to challenge yourself with reading. To help you delve deeper into your chosen books I have put together some activities for you to try. If you complete any then please do email them to your class teacher or to me (use the year 3 email if you want to send it directly to me) as we love to see what you have been busy doing. The reading log at the bottom of the page has a list of activities that can be done by either KS1 or KS2. If you have completed a few already and want a change then I have added a few more ideas for you below. These have been organised into KS1 and KS2, but please feel free to choose any activity you fancy doing from either.
Wishing you all the very best,
Mrs Walters
KS1
1. Can you create a phonic-decodable reading game for Reception children using objects you can find in your house? For example, you could collect 5 items that all start with the /ch/ sound and write the words out on cards for them to then match. Or if you can't find 5 things, a drawing of the object would be fine!
2. Can you turn your reading book into a comic strip using the key events in the story?
3. Choose a book from Oxford Owl eBooks and do the quiz afterwards. https://www.oxfordowl.co.uk/ Remember, you'll need to log on using the password Ms Harding sent you.
KS2
1. Choose an author on the World Book Day website and watch their video. https://www.worldbookday.com/online-masterclasses/
Can you do the task they challenge you to?
A few of my favourites are Joseph Coelho, who challenges you to write a poem on a leaf or an object you find in your house, and Jeff Kinney, who asks you to create a diary then use this to make a comic strip.
2. Create a river of reading together to document everything you read over the week – you'll be surprised at how much you are already doing!
This is what you do….
i. Draw, stick on or write anything that you have read over the weekend on to a piece of paper…comics, magazines, books, football programmes, chocolate bar wrappers, television pages, receipts, game instructions, PlayStation instructions etc.
ii. Invite your parents, carers, brother, sister, nan, uncle (anyone who fancies having a go!) to add their own reading. Ask them to write their name next to their bit.
3. Write a mini blog recommending the best three books you have read recently. It will be good to share these with friends when this is all over and maybe even do a big book swap?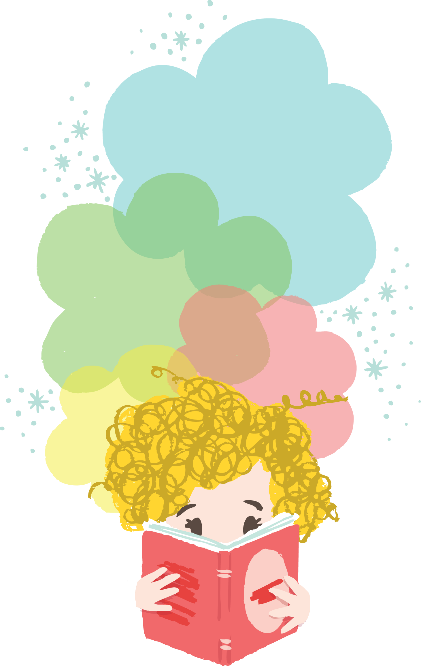 READING LOG
Your challenge is to do a different activity as often as you can. Tick the activity when you do it, so you don't repeat yourself too often.
Remembering
Write a paragraph describing when and where the story took place.
Draw a picture of one of the characters (and colour in) and write at least 6 descriptive words or phrases (adjectives, adverbs, similes and metaphors) about how they look and their personality around the edge.
Write a list of facts that you have learned from the book you have read (at least 5).
Explain one of the problems that the main character had and how they solved it.
Understanding
List five major events in the story and in the correct order.
Identify the genre of the book and list three reasons how you know this.
Identify how the main character of the story felt during the book and explain how you know.
Applying
List the places in the book that are important by creating a map.
Create a poster to encourage people to read your book.
Make a fact sheet on the non-fiction book that you have read.
Write a description about a character visiting your classroom for a morning. What would they likely do?
Analysis
Write a different ending to the book.
Compare the book to the last book you read. List the similarities and differences.
How do you know how the main character is feeling in part of the story? Find three sentences from your book to show how the author has shown this.
Explain what you have learnt from this book.
Creating
Write an explanation about which character from the book you would choose as a friend and explain why.
Describe which part of the book you found most interesting and explain why.
Create a new best friend for one of the characters. Explain what they would be like and draw a picture of them.