Learning at Becket
The school year
Learning is planned using a project-based approach: this is explained in more detail in the Curriculum Statement. Children in Years 1 to 6 undertake three projects across the course of the year, focused on a key question. Each project has two lead subject areas, one that is traditionally thought of as more academic and one which is creative. To ensure complete coverage of the curriculum, we also have a series of block weeks in which we focus on other foundation subject areas.
The school day
| | |
| --- | --- |
| 8.40 | Registration |
| 9.00 | Assembly |
| 9.20 | Morning session 1 |
| 11.20 | Break |
| 11.40 | Morning session 2 |
| 12.15(-12.30) | Lunch |
| 1.15 | Afternoon session |
| 3.10 | End of school day |
Curriculum planning
Governing bodies are required to produce a curriculum statement annually. This replaces the requirement under the School Framework and Standards Act 1998 for a curriculum plan.
From September 2014 there is an expectation from the government for all mainstream primary schools to deliver the new National Curriculum. We have therefore adapted our School curriculum accordingly to ensure that we meet the current aims and statutory requirements.
Our curriculum is underpinned by the National Curriculum (2014), we enhance this with planned opportunities that make up the wider school curriculum. Learning is always exciting and in a meaningful context for children. Where links exist between subjects and aspects learning is themed and lessons taught using a cross-curricular approach. Where this is not achievable subjects are taught discretely. The rehearsal and application of basic skills learned in the core curriculum is a driver for the entire curriculum.
At the heart of our work is our thematic approach to curriculum delivery. Children construct their understanding of the world around them best when learning is set in contexts that are meaningful, engaging and relevant to them. This ethos has proven to raise standards and ensure progress is sustained for our children. We want to ensure children enjoy learning and develop the dispositions for them to become lifelong learners, thereby improving the life chances for our children.
Because of this we start each term by finding out about what it is that the children want to learn. Teachers then use this start point to develop pupils' Literacy and Maths skills across the curriculum as they explore the topic further, whether this be dinosaurs or the Titanic!
We also invest heavily in trips, visitors and experiences for the children to support their understanding of the areas being explored. This provides regular, vital, hands-on encounters to deepen their engagement with the topic.
Topics always end in a 'Presentation of Learning' by the children for their parents. This might be a fashion show, a play or series of activities that children design for their parents. Feedback from these events show us that they provide real motivation for children when working, and an opportunity for parents to see what their child has been learning at school.
The National Curriculum currently covers core subjects of Maths, English, Science, P.E, and computing. Foundation subjects are History, Geography, Design Technology, Art, Modern Foreign Languages, Citizenship and Music.
Religious Education is delivered through the Somerset agreed syllabus.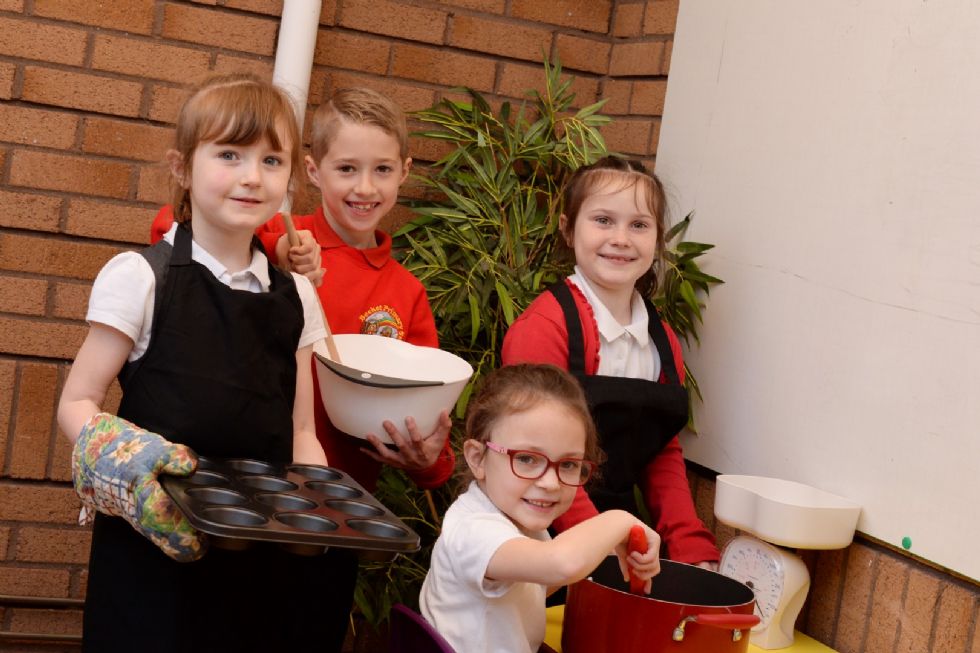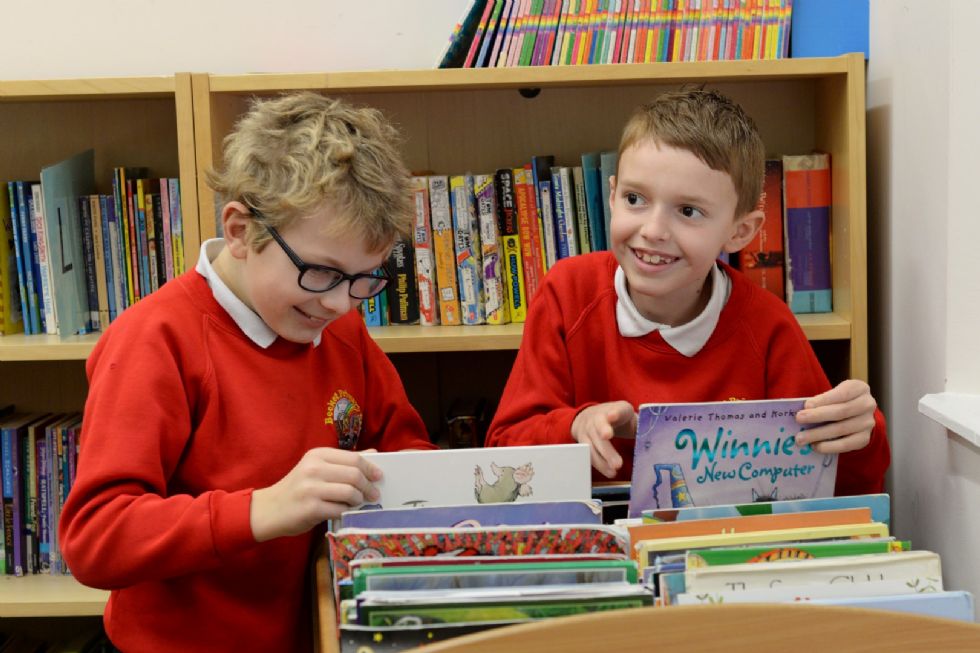 Information on the school curriculum for each age group can be found on the class pages.
KS1 follow the phonics programme LETTERS AND SOUNDS