Insects
Next task due:
Science writing task was due on Monday: the first draft of a non-chronological report. I will mark it and ask you to re-edit a second draft (this is what we are doing in school at the moment). This task will continue until Monday 6th July 2020.
We are writing a non-chronological report with the title Insects. It has the following sections:
An introductory sentence (no sub-heading)
Types of insect
Body parts (head, abdomen, thorax)
Life cycle
The information below should help you write you report. This video explains what I expect from the report and gives an example of Bookworm's learning, currently in its second draft stage. When you submit your learning to me, I will critique it so that you can redraft.
It is a Youtube video, so please watch with supervision only.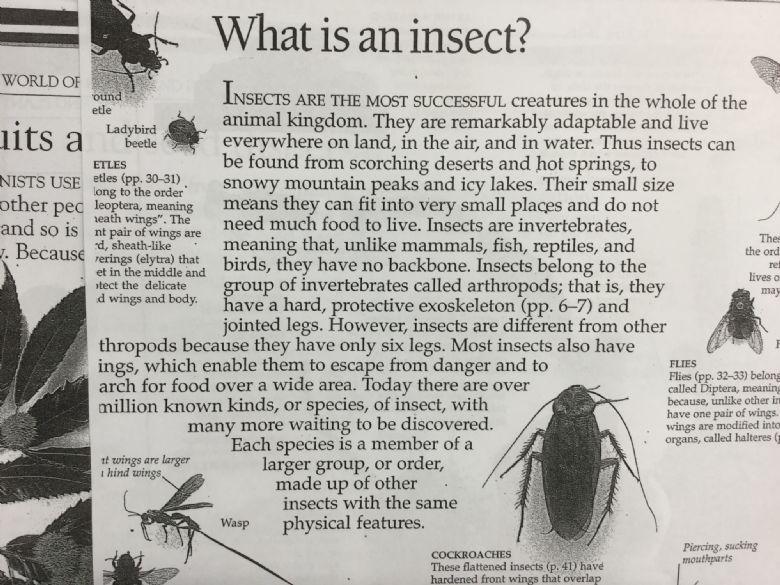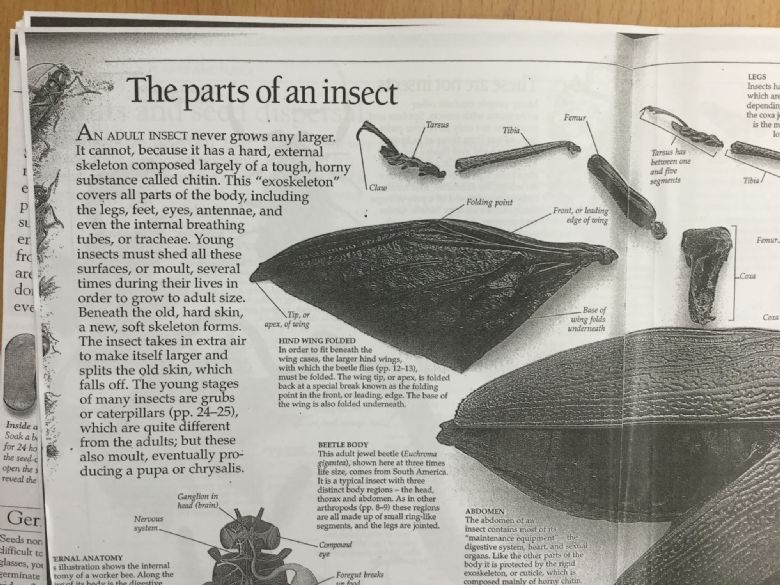 Types of insect: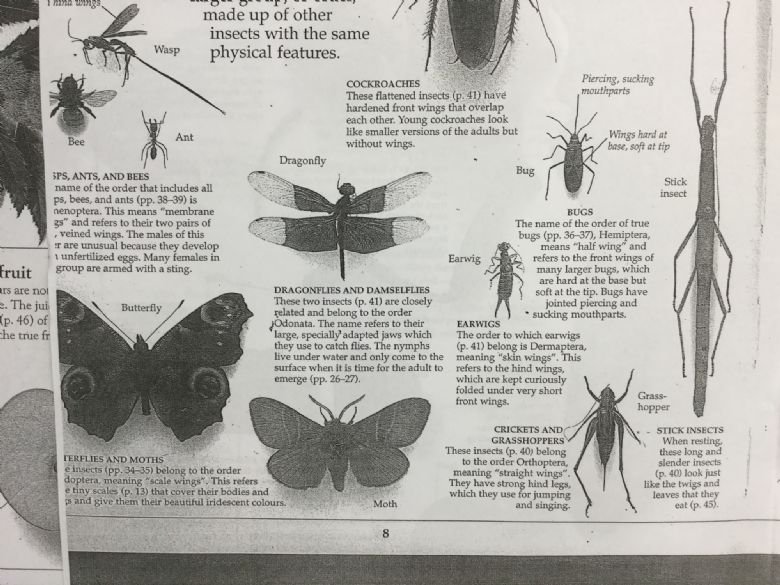 Small animals that do not have six legs and three body parts are not insects. Here are examples of animals that are not insects:
The video of the snail in the school garden is a Youtube link, so please watch with adult supervision.
Below are example of our drafts so far: