Gorillas (Y3)
Welcome to Year 3
Our class teacher is Miss. Bembridge and Mrs Walters. Also supporting our learning in class is Mrs. Philips, Mrs. Barton and Mrs. Hyland.
Thursday we will have Forest school - You will need wellies, long trousers and a long sleeve top.
PE is on Mondays and Fridays
French will be on Tuesdays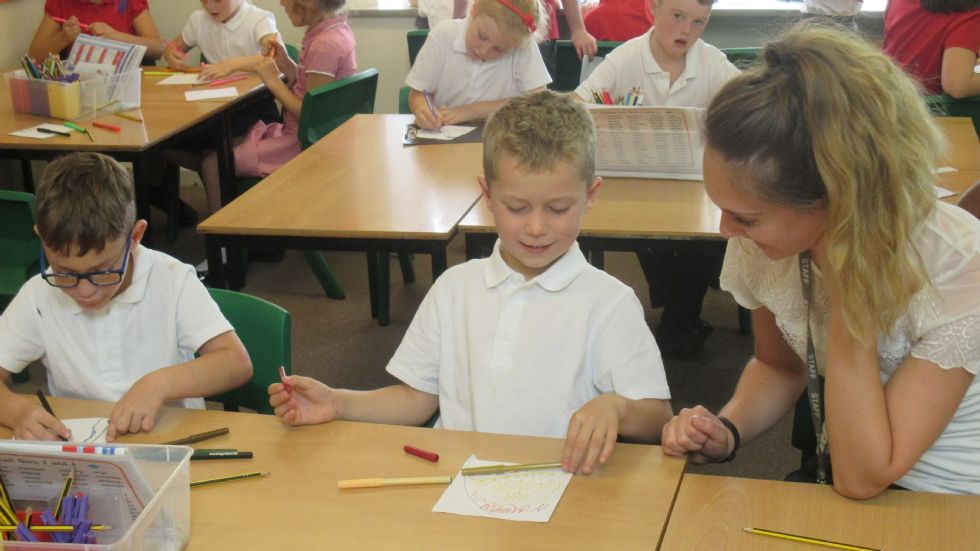 Last year's projects:
Project 3 (Year 2): Where does my food come from?
Our Learning Expedition in terms 5 and 6 is to learn about food from all over the world. We will have a number of guest visitors coming into class to share their favourite food. Our final outcome is to run a food stall during the school's Summer Fair:
Outcome 1: To write a non-chronological report about food from our local area.
Outcome 2: To write recipe cards for countries taking part in the World Cup.
Outcome 3: To advertise our stall so that lots of parents and children come and enjoy the food that we are making.
Project 2 (Year 2): Do toys have a shelf life?
Our Learning Expedition in terms 3 and 4 gave us the opportunity to create wooden toys that can be used in the playground during breaktimes:
Outcome 1: We wrote letters to our Parent Teacher Association, the BFC, asking them to halp our project by funding the wood and tools that we would need. We explained to them what we were doing and why we were doing it.
Outcome 2: We designed the toys that we wished to make.
Outcome 3: Once we had made our toys, we put together a short presentation to explain to other children what we had made and to ask them to help us to look after the toys. We then went to all of the Key Stage Two classes and helped them to understand how to look after our toys.
Project 1 (Year 2): Is that the way to do it?
Our first Expedition of the year was based around the children's book, Dear Dinosaur. We read the book and used it as a basis for our role play, reading and writing. Our final outcome was to create a set of Top Trump cards based on dimosaurs which we can use in class.
Outcome 1: We made accurate drawings of dinosaurs using the critiquing process and then added labels.
Outcome 2: We write instructions explaining how to play Top Trumps.
Outcome 3: We learned how to write non-chronological reports and used the language features to create our Top Trump cards.