Curriculum statement
What are we trying to achieve? - The Becket Curriculum
The Curriculum at Becket Primary School aims to enable our children to become independent thinkers, able to plan and carry out projects of the highest quality. Our project-based learning approach is knowledge-rich, whilst building in a range of key-skills which will prepare our children to be 'life-ready.'
Each class undertakes three projects in a year, with a final product that has an effect beyond the classroom and, where possible, outside of the school gates. Children use a model of critiquing to constantly improve the quality of their learning, and to build a real understanding of excellence.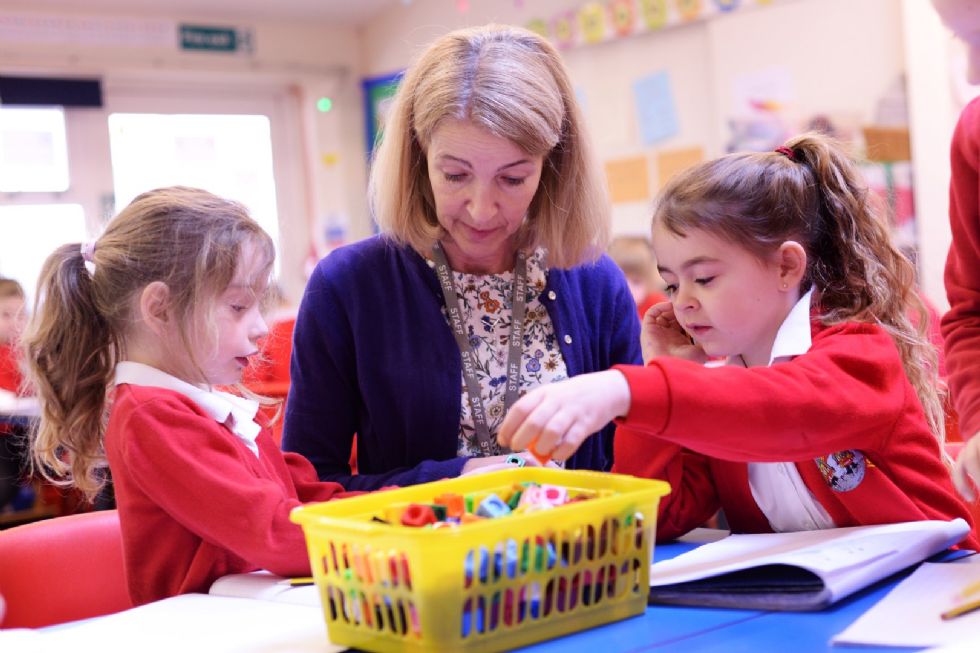 Objectives
Projects run over two terms, giving three projects in a year for each class.Each project has two subject focuses – one creative (for example Art and Design, Design Technology, ICT) and one that is more traditionally considered to be academic (History, Geography, Science). Objectives within the National Curriculum are followed but our aim is to build a much deeper understanding of the subjects we investigate.
For example, in Terms 3 and 4 of 2019/20, as a whole school we will investigate the environmental impact of transport around our school, considering the issues of pollution, congestion and health. We will focus on objectives from the Science and Art and Design curricula, and learning will also cross-over into Maths (statistics; fractions and percentages; shape and space) and Geography. Much of our writing during this project will also link with the learning that is happening elsewhere within the curriculum.
Learning will initially focus on building the rich subject knowledge that children will need to properly discuss the subject area. Progression is clearly planned, with a detailed vocabulary list and age appropriate end products. Learning will be shared with parents and children from the outset with a Knowledge Organiser. This details the key vocabulary and processes which will be taught and structures the learning so that all participants in the teaching and learning process are clear on what knowledge and skills we see as necessary for the effective study of this particular subject area.
Whilst the learning will be guided and led by teachers, there will be significant expert input into the process during this time. Over the last year, many members of the local community have shared their expertise with us, for example: on speaking in a business setting; their experiences in conflict; how to construct a wildlife pond; which trees to plant to create a Forest School area; how to produce a puppet show; how to bake bread; and many other examples. We have also created strong links with local organisations such as Rolls Royce; our local residential home Tamar Court; and local charity Big Worle. Their contribution helps bring the project to life, provides opportunities for our children to interact with real experts and shows our children that we all – children and teachers – are life-long learners.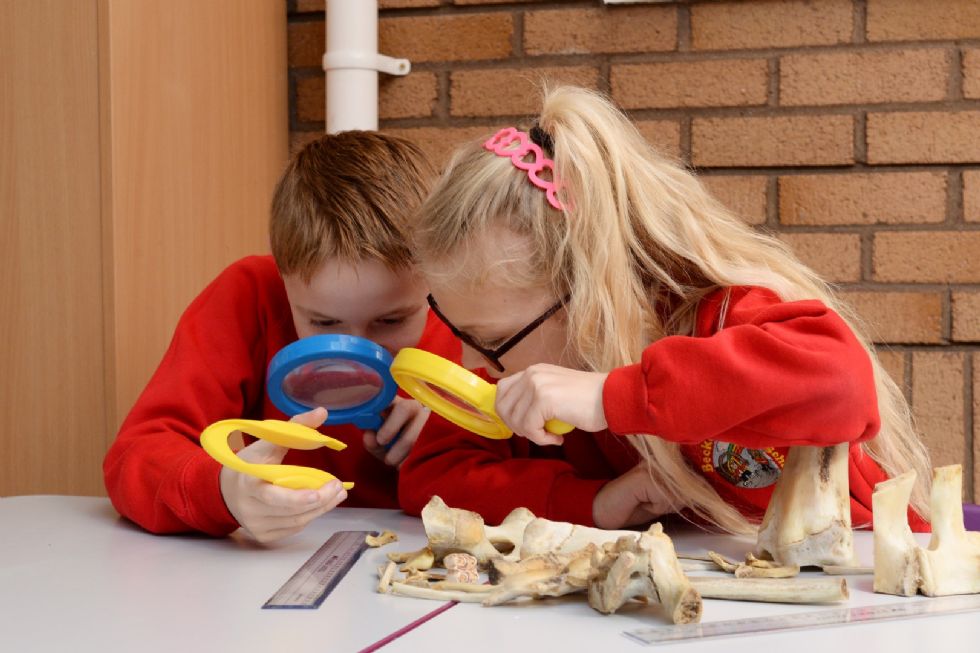 Meaningful projects with real outcomes and a clearly defined final product
Our travel project builds on the success of last year's environment-based project, What's the problem with plastic? Years 5 and 6 investigated whether it is possible to reduce the amount of plastic that we use here, in the local area. We investigated how much plastic is used in the retail industry locally, with the support of local supermarket Morrisons, and the effect that this has on the local built environment. We carried out surveys of the local area and invited representatives from local businesses, including the national supermarket chains, to discuss our findings, and to consider what we can do in the area to make a difference. The legacy of this project has been real change in the shopping habits of our school community and further pressure on supermarkets in the local area to continue to develop their approach to the use of plastic packaging.
The expectation of a 'real' final product is key to the success of our curriculum. Utilising an audience beyond the school gates gives a reason for children to produce a really high quality final product and differentiates our curriculum from that undertaken by many schools. In the final project of 2017/18, our Year 3 and 4 classes produced a puppet show: creating a script, making puppets and rehearsing a performance with input from a puppet show 'professor' who has regularly performed on Weston-Super-Mare seafront. The children performed to parents and carers as a final dress rehearsal before performing a 'tour' to the residents of Tamar Court, a local assisted-living residence, and then to other Key Stage 2 children at a local primary school, St. George CE.
For the last two years now, the critiquing process has been integral to the learning that we undertake at Becket Primary School. Children learn to draft and redraft their learning using a clearly defined process. Children initially create a 'cold piece' so that their prior understanding can be understood. There is then a significant adult input in the form of looking at a WAGOLL (an exemplar piece entitled What a Good One Looks Like) and investigating elements of the learning which are likely to be sticking points. At this point, with the support of an adult, children create a rubric which outlines the success criteria for creating a good final product.
A new draft is produced following this input. Children as a class offer suggestions as to what they appreciate in the work and what they feel could be improved using a gallery critique. This involves children discussing the key features of the work together and making targeted suggestions for improvement with coloured post-it notes. Children then redraft their learning using these suggestions. The redrafting continues, with adult support and feedback, until a final, high-quality piece is produced.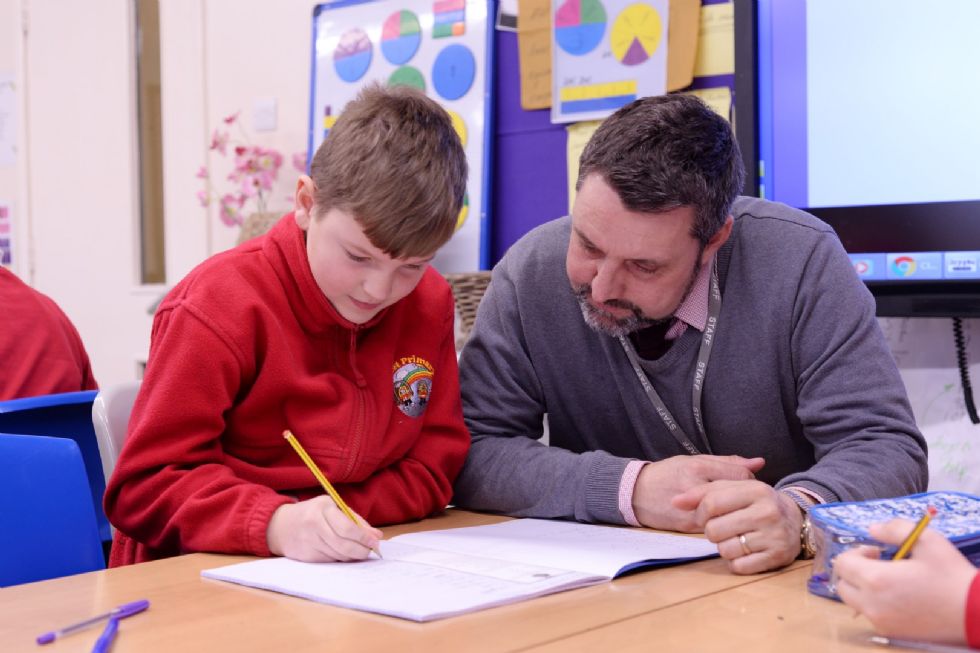 Impact: What difference is it making?
Our curriculum is continually developing and improving and we are very interested in the latest educational thinking: currently we are working on the more effective use of knowledge organisers using the work of Tom Sherrington and continue to build on the use of critique as outlined in Austin's Butterfly.
According to The Educational Endowment Fund (EEF) toolkit extensive research shows collaborative learning can have a positive impact of +5 months on children's learning, whilst the effective use of feedback has an average impact of +8 months.
We know that many of the children in our care have not had a wide range of experiences of the outside world. Our curriculum is designed to provide real experience of project working which will be invaluable in later life, whilst providing the solid knowledge foundation that will allow our children to participate fully in the wider world. The high quality outcomes that this approach brings will lead to improved attainment and opportunities for our children.