Curriculum 2019-20
The links on this page are a celebration of the learning that took place, in school in 2019/20, before the Lockdown in March 2020.
As a school, we run three projects a year in which children have the opportunity to run through the full process of considering a question and then working through the stages to answer it. In Spring 2020, our project prior to Lockdown was an eco-project, based around the theme of transport.
In Years 5 and 6, children answered the question "What are the obstacles to greener transport," exploring how to increase the number of children walking, scooting or cycling to school from an already impressive 87%, to over 90% of journeys, The project had three stages:
Stage 1: designing and painting a new bike and scooter shed (with £200 donated by North Somerset's Modeshift Stars organisation).
Stage 2: understanding the problem by writing a report to answer the question "What are the obstacles to walking to school?", including a RAG-rated map of 'dangerous' roads around the school and maps of the traffic flows.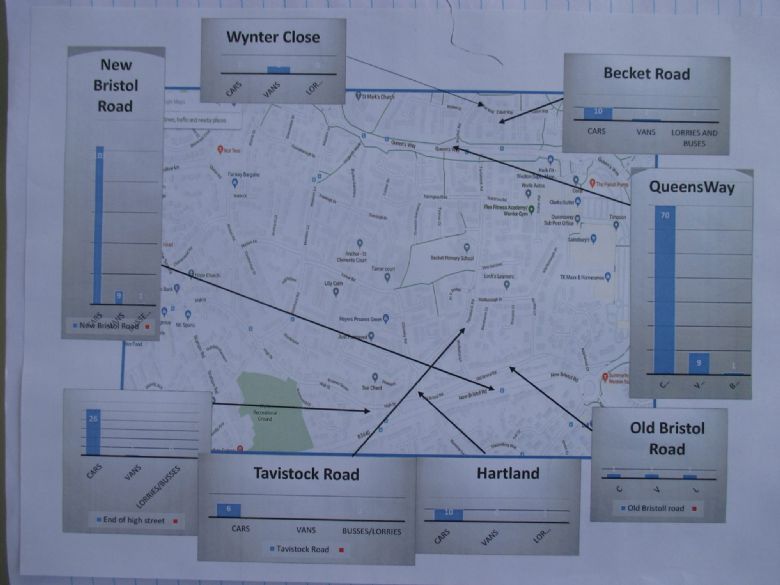 Stage 3: Do something about it. An example of a letter to a local supermarket (approximately 250 metres from the school gate) to request their help as a park and stride site and a reply from the headteacher to a letter requesting hedges around the school site be trimmed and cleared of rubbish.